In the spirit of friendly city competition, we thought it would makes sense to muster a worthy comeback in the wake of our previous museum tour of Sydney. Melbourne, with a metro population of 3.8 million, may not be as vast as the notable neighbour to the north, but it remains nonetheless, a giant of a city. Famous for culture, cuisine and sport, the popular tourist destination provides Sydney with a phenomenal rival.
Here are eight great museums in Melbourne one should endeavour not to miss when in the beautiful city.
Melbourne Museum
Within the idyllic confines of Carlton Gardens, Melbourne Museum is a rather attractive collection exhibition spaces. From world class temporary exhibits to IMAX presentations, Children's Gallery and free research centre, the museum is a popular place. Permanent exhibits include Aboriginal works, fossils from the continent, dinosaur skeletons and the superb Mind and Body Gallery.
Heide Museum of Modern Art
The Heide Museum of Modern Art is in a suburb of Melbourne, about 12 km from the Central Business District. Once home to prominent art collectors and critics from the city, John and Sunday Reed, who wanted to inculcate a haven for creative types and aficionados alike, the excellent space recently underwent a $3 million (AUD) facelift.
Immigration Museum
As part of the Museum Victoria complex, the Immigration Museum shares a link with the Melbourne Museum, Scienceworks Museum and Royal Exhibition Building. The unique facility's mandate is to create multi-disciplinary exhibitions that convey the rich and eclectic ethno-cultural fabric of Melbourne's vast immigrant population.
National Sports Museum
As the de facto sports capital of Australia, it makes sense that Melbourne should have the National Sports Museum. A location within the legendary Melbourne Cricket Ground gives the facility instant credibility and backbone. Much focus is paid to Aussie Rules Football, the Olympics, Cricket and the Sports Australia Hall of Fame.
Australian National Aviation Museum
The only bona fide aviation museum in all of Australia is fortunate to call Melbourne home. Since 1962 the museum has had a mission to restore and display historic aircraft and now has over 50 planes and 25 engines for visitors to observe.
Scienceworks Museum
The nerdy spawn of Museum Victoria has some of the most phenomenal exhibits from the wacky world of science. In the suburb of Spotswood, Scienceworks is housed in a terrific industrial complex, with tons of tactile and decidely hands-on installations and a rare digital planetarium.
Jewish Museum of Australia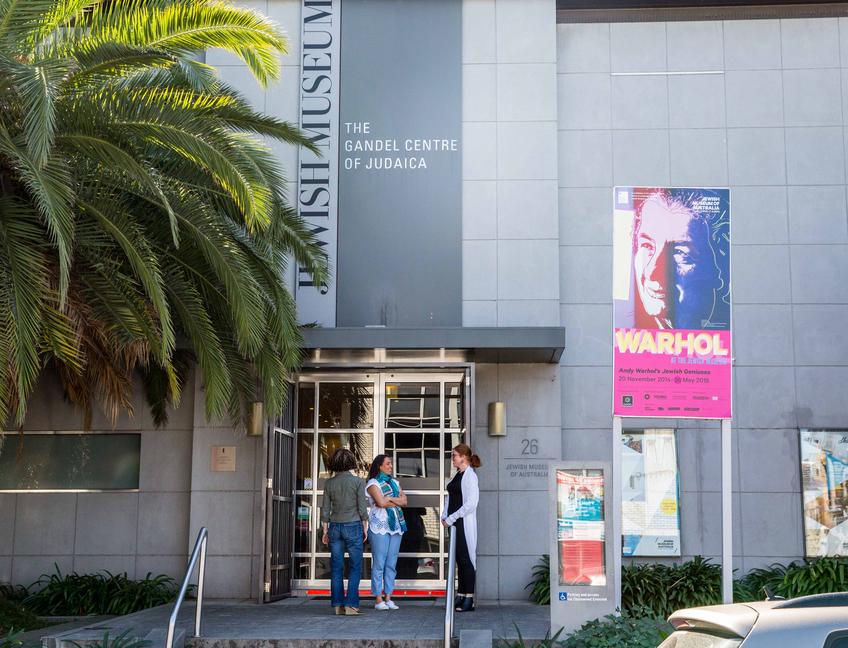 Home to the Jewish community of record in Australia, slightly ahead of Sydney, Melbourne's Jewish Museum of Australia is a superb facility that is part museum, part educational and research institution and part cultural centre. Across from perhaps the most beautiful synagogue in Melbourne, the museum forms a critical touchstone for a Jewish populace which other than Israel's, has the most Holocaust survivors per capita than anywhere in the world.
Royal Exhibition Building
The inclusion of this splendid UNESCO World Heritage Site is a bit of a cheat, since in essence, the Royal Exhibition Building is not a real museum. It is however, a site with matchless historical worth and does from time to time, share exhibits with the proximate Melbourne Museum. Built to host the Melbourne International Exhibition in 1880, the grand hall now plays host to a variety of special events throughout the year, with tours available in conjunction with Melbourne Museum.
I always travel by using cheap flight scanner for booking ariline ticket.