Australia is no longer a foreign place for all of us, especially here are extremely famous cities, one of which is Melbourne – a city worth living and so much fun for us to be together explore. So why is Melbourne so famous? What is special about Melbourne? Let's explore today.
City Sightseeing Kayak Tour in Melbourne
-Discover the major iconic sights of Melbourne from a unique water-level perspective
-Enjoy a beginner friendly kayak tour on an extremely stable Sea Bear sea kayak
-Paddle along Yarra Valley through the city centre, Docklands and the lively South Bank district
-Gather your friends and family on this fun and unforgettable and kayak tour
It's can be said that this is a mazing, relaxing and enjoyable experience and a unique experience looking at Melbourne from a different perspective. Walk under the bridges and along the Yarra River. It will be perfect amount of time, the guides have rated very great, quality and very friendly and knowledgeable.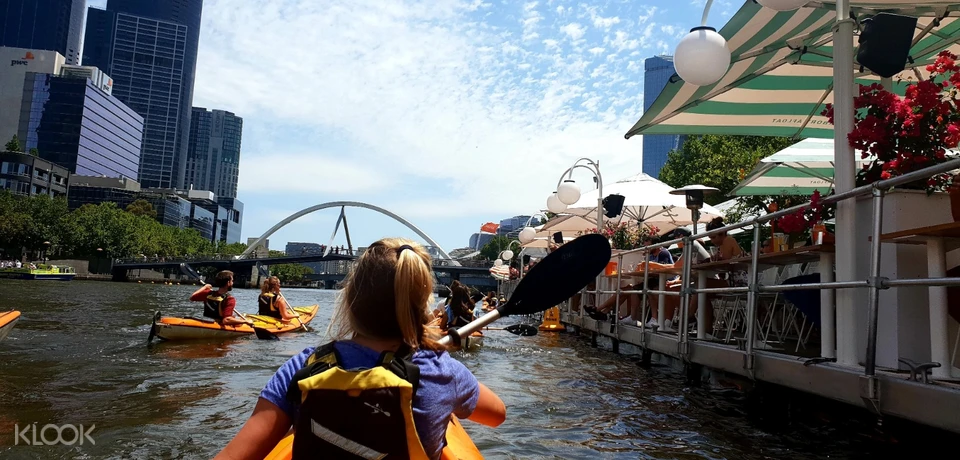 Sightseeing Experience in Port Phillip Bay
-Take a half day snorkel tour, only 90-minutes from Melbourne where you can experience resident Dolphins and Seals in their natural environment
-Discover the prehistoric Weedy Sea Dragons, Victoria's state marine emblem
-Get a chance to hear dolphins call for one another as they swim around and beside the boat during the trip
-Relax aboard a luxury purpose-built boat with onboard cafe and lounge areas
-Be the envy of all your friends with amazing photos of this one in a lifetime experience
What's underneath Port Phillip Bay is as fascinating as what's on the surface. Home to about 80 wild bottlenose dolphins, the bay offers a chance to swim with these playful creatures. Explore the waters and experience the underwater world of Port Phillip Bay with a memorable snorkeling session. Non-swimmers can spend time relaxing on the deck, watching and photographing as dolphins play through the bow waves and swim under the boat. In addition to dolphins, we also possible to swim with resident seal colonies and watch many seabirds.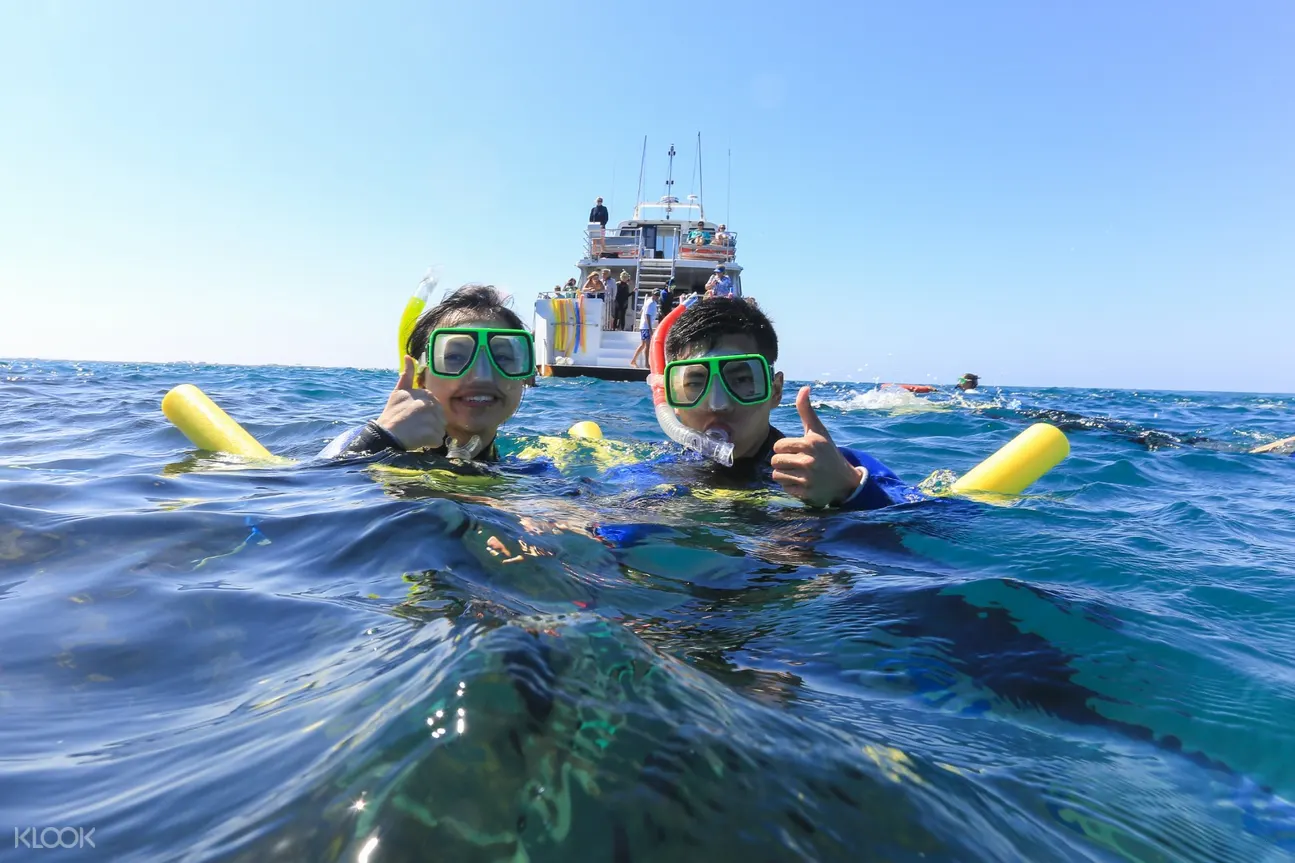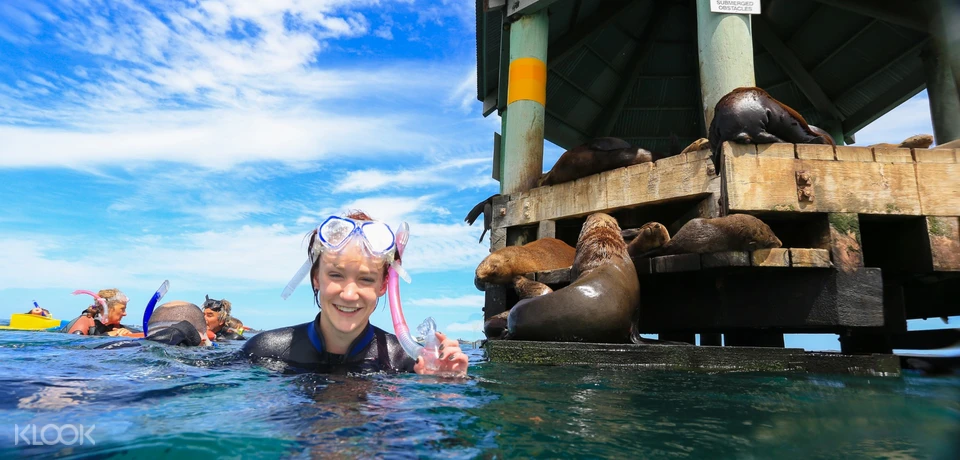 Beginner Surf Lesson at URBNSURF Melbourne
-Begin your surfing journey at URBNSURF Melbourne, Australia's first surf park!
-Guided by an expert surf coach, learn the tips and tricks to catching the perfect wave in a safe and controlled environment
-You'll be riding waves in no time with 10-12 gentle, rolling whitewater waves per lesson
-Enjoy access to all of the Park's amenities including lagoonside hot tubs, day beds, kids playground, locker rooms, change rooms and landscaped spaces to relax and take in the view
-Enjoy breakfast, lunch or dinner at the newest Three Blue Ducks location
This is not only a surf place in the heart of the city, Urbnsurf is also a dining complex, with bars and retail stores, surfing classes, fitness centers, amusement parks and child care services. Moreover, the Urbnsurf surf park also plans to hold conferences, parties and organize professional surfing competitions.
Mornington Peninsula Wine & Cheese Tour
-Spend a quick weekend getaway traveling through the stunning region of Mornington Peninsula
-Delight your senses with some of the best food and wine like sample fresh goat cheese and local produce
-Explore beautiful places such as Arthur's Seat lookout, T'Gallant, Main Ridge Dairy, and Coastal Beach Boxes
-Take a breather and enjoy a lovely stroll through Sunnyridge Strawberry Farm and Mock Orchard Cider Lounge
-Enjoy generous samples of authentic Mornington Peninsula wines at two winery stops along the route
Mornington Peninsula is just 1 hour drive from Melbourne, it attracts visitors with dreamy vineyards, beautiful bays or beaches. This will be an interesting experience if you have time to visit the distillery, meet cheese makers, Olive gardens, walk in the woods and take unique pictures of colorful bath boxes in Victoria.
Tandem Skydive Over Great Ocean Road
-Take to the skies over Great Ocean Road, and experience 60 seconds of freefall over some of the most spectacular views of Victoria!
-Stay safe with highly trained tandem diving masters as you jump from 15,000 feet
-After the initial plunge, you'll float under canopy for up to 7 minutes and surf on air currents as you marvel at 360-degree views of lush coastal bush and farmland
-Feel the adrenaline rush as you soar in the air over the surfing mecca that is Torquay and Great Ocean Road
Admire the limestone remains of The Twelve Apostles and the stunning landscape of the South Australian border. Imagine an open horizon with majestic nature, golden sandy beaches, jagged rocky outcrops and temperate forests. See lots of wild birds, catch all the breathtaking surfing moments.
Grampians Hiking Day Tour
-Immerse yourself in the breathtaking landscape as you go on a hiking day tour to Grampians
-Explore Grampians National Park on foot with your knowledgeable, English-speaking guide
-Grab plenty of photo opportunities at two stunning lookouts, The Pinnacles and Boroka Lookout
-Marvel at one of the largest and most beautiful waterfalls in Victoria, the Mackenzie Falls
Coming to Grampians mountain, you can go hiking and climb comfortably to explore the majestic mountains here. Grampian Mountain is also famous for its beautiful nature, suitable for jungle trekking, admiring the mountainous landscape.
SEA LIFE Melbourne Aquarium Ticket
-Discover an amazing underwater world at SEA LIFE Melbourne
-Venture into the Mermaid Garden's 2.2 million litre Oceanarium, home to huge sting rays and Nurse sharks
-Explore the Croc Lair to meet Pinjarra, one of the world's largest Saltwater Crocodiles
-Don't miss the daily talks and animal feedings including the Gentoo penguins in the Penguin Playground
Phillip Island Chocolate Factory Ticket in Melbourne
-Visits Phillip Island's most delightful attraction – its famous chocolate factory
-See how the delicously addictive masterpieces are created and even be parting of the process!
-Watch chocolatiers at work and sample their amazing creations
-Learn fascinating facts about chocolate making and take great photos
Discover the beautiful Phillip Island and pay a visit to the island's famous chocolate factory. Just a 90 minute drive from Melbourne, Phillip Island offers a stunning natural landscape for you to explore and a truly delicious landmark to visit. Phillip Island Chocolate Factory invites you on an almost magical experience.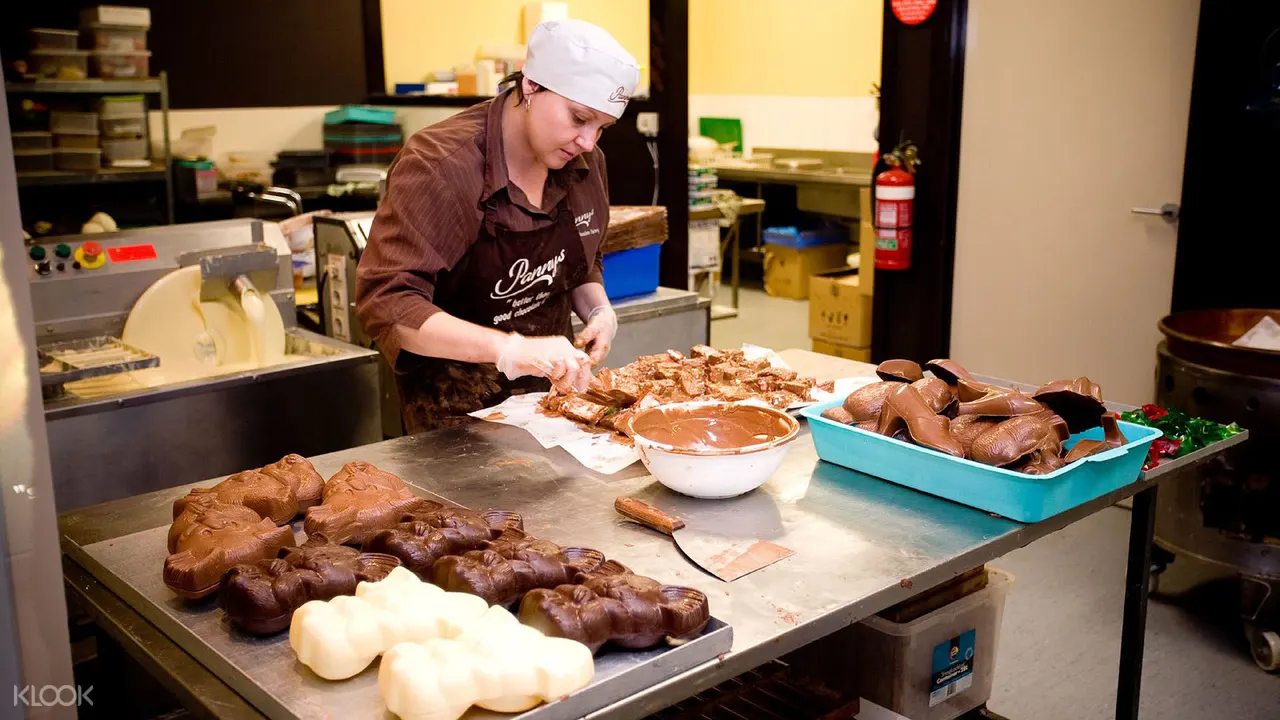 Visit Melbourne Star Observation Wheel 
-Hop on the only Giant Observation Wheel in the Southern Hemisphere!
-Enjoy uninterrupted 360-degree panoramic views of Melbourne CBD, Port Phillip Bay and the surrounding areas
-In-cabin audio commentary will reveal interesting stories about Melbourne's past and present
-Reach the peak at 120 metres (the equivalent of a 40 storey building) in comfortable, air-conditioned cabins
-Take in the expanisive city views with either a daytime or nighttime flight
Werribee Zoo
-Only 30 minutes from Melbourne, Werribee Open Range Zoo will make you feel like you're in the savannah!
-Hop on a bus and go on a guided safari tour just like the ones in Africa to spot rhinos, giraffes and zebras
-Get up close and personal with the animals like never before without glass and fences between the guests
-Be sure to check out the keeper talks to learn more about the animals and the Zoo's critical conservation work
-Enjoy lunch while watching the cheeky meerkats play at the Meerkat Bistro or relax on the lawn with a take-away meal
-Kids Go Free! Children age 4-15 can visit Werribee Open Range Zoo for free on weekends, VIC School Holiday & Public Holiday dates
You'll truly feel like you have escaped to Africa at the Serval Cat presentation as the serval cat leaps and hunts right in front of you with no glass or fences between you. Throughout your adventure, you'll also learn about the conservation efforts made by Werribee Open Range Zoo to sustain these animals for the future.