Needless to say, Melbourne's cuisine is world-class. In fact, it represents one of the abundant and most diverse cuisines on the planet.
We have found some of the best and most aesthetically pleasing cafes in Melbourne and can guarantee that you won't be disappointed when you visit these locations.
 Two Fat Monks
One of the best ways to describe Fairfield's Two Fat Monks is simply 'very Melbourne'. The polished cement floors with low-hanging ropes are put to the décor, soft wooden trims, classic Subway tiles, and pastry cabinets look very appealing. Its own space is huge. In fact, the most prominent feature of this site is, the painting is painted on the outside wall. Please enjoy yourself and check in it.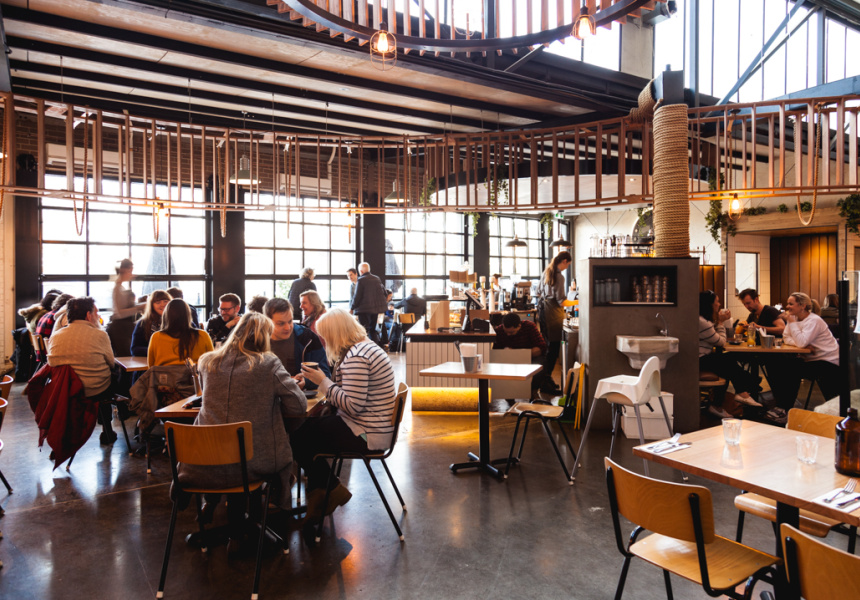 Address: 254-256 Wingrove St, Fairfield VIC 3078, Australia
back to menu ↑
 The Kettle Black
Owned by wealthy people like Higher Ground, The Kettle Black also featured a decorative image of stars. With only a plain white Victorian terrace on the outside, this modern cafe is like a shrine with a Forever-style interior living room. Simple white walls, metal decorations and bush edges, serve as the primary backdrop for Instagram photos.
Address: 50 Albert Rd, South Melbourne VIC 3205, Australia
back to menu ↑
Higher Ground
What do you think of a 15 meter high ceiling with muesli quinoa bircher? The Higher Ground is not one of those old-fashioned boutiques in Melbourne, but it is one of the nicest. Coming to this site, you can see a modern combination of Gringotts Bank and old greenhouses. A harmony. Somehow, the beautifully laid out bare partitions, vaulted windows and greenery will make your $ 40 ice blended chocolate a little lower.
Address: 650 Little Bourke St, Melbourne VIC 3000, Australia
back to menu ↑
Sensory Lab
There is nothing as surprising as a premium train carriage, which is why Collins Street's Lab Sensory Lab is the highlight of the most innovative venue. Once you step through the car door, you will be greeted with a simple interior, with wooden benches and a row of mint-infused drinks stretching across the floor and onto the counter. Everything about this place has a very good idea, even the sugar strangely blends with the coffee.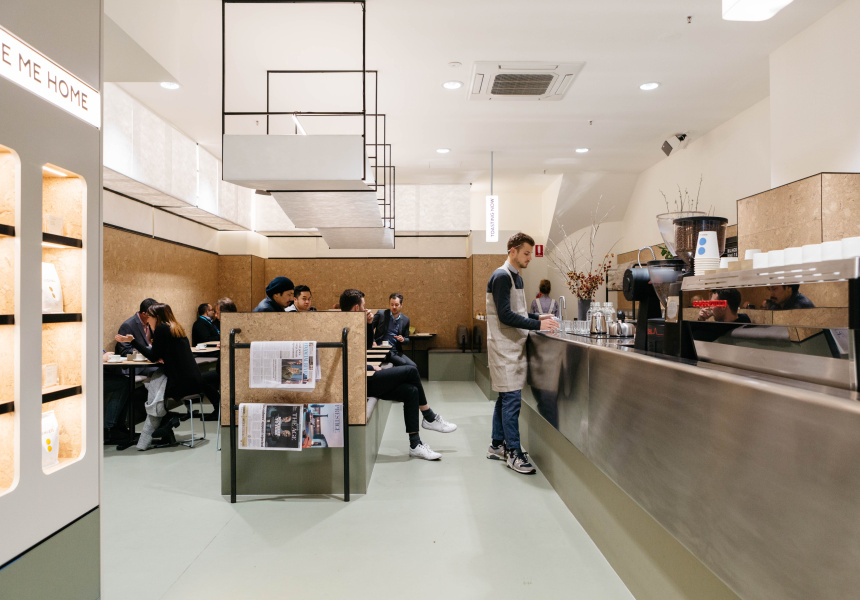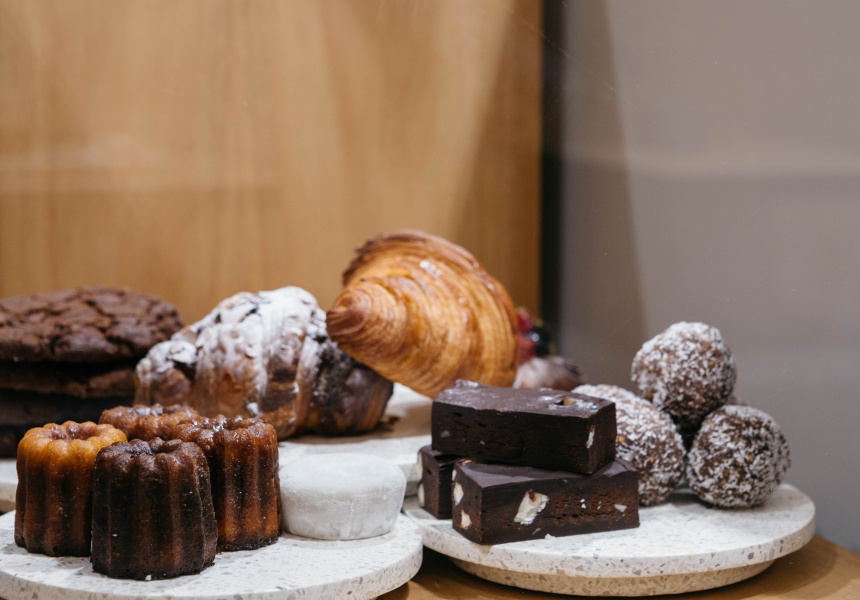 Address: Shop 1, 30 Collins Street Melbourne
Entrance via Collins Street or Ridgeway Place
back to menu ↑
Middletown
Middletown Café elevates the Melbourne lunch experience with elegant and elegant interiors. This cafe features a striking navy color scheme with terrazzo tiles, brass frames and marble trim. Middletown pays homage to Kate Middleton, whose humble nature and beauty are not expected to be shown through the design .. and personality of the cafe- Yas Queen!
A posh brunchery with belly-warming meals and coffee. The decoration is so well-lit, simple yet so elegant. Its royal navy blue + white + bronze brass color palette is inspired by the Duchess of Cambridge herself. Favorite brunch menu: anything with brioche or toast, delicious until the last bite!
Address: 229 High St, Prahran VIC 3181, Australia
back to menu ↑
 Workshop Brothers
If you feel like you've been living around lately, go to Workshop Brothers in Glen Waverley to fix your year off. The smooth and pastel-toned aspects of the cake in the cafe interior are the perfect setting for their HK Waffle Cakes. Workshop Bros is fundamentally based on 3 ideals; great food, amazing coffee and exceptional service.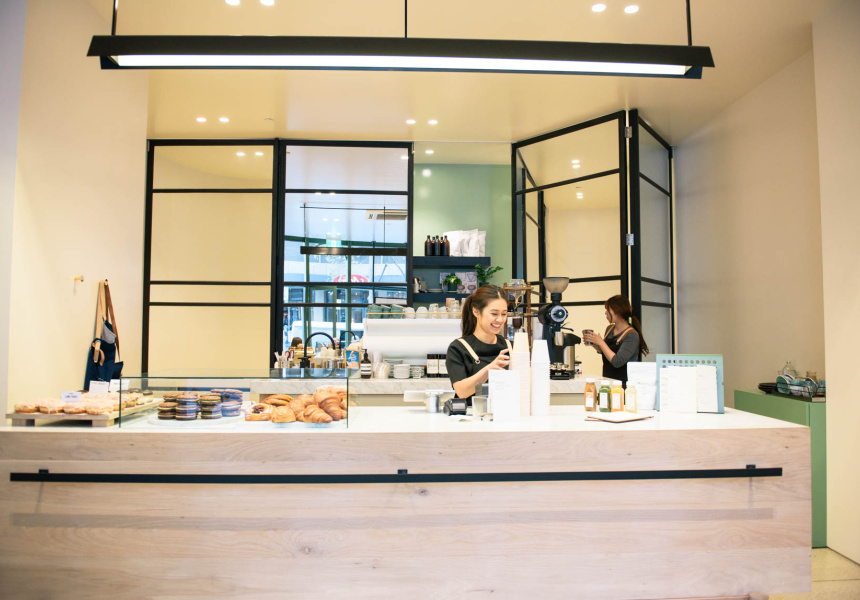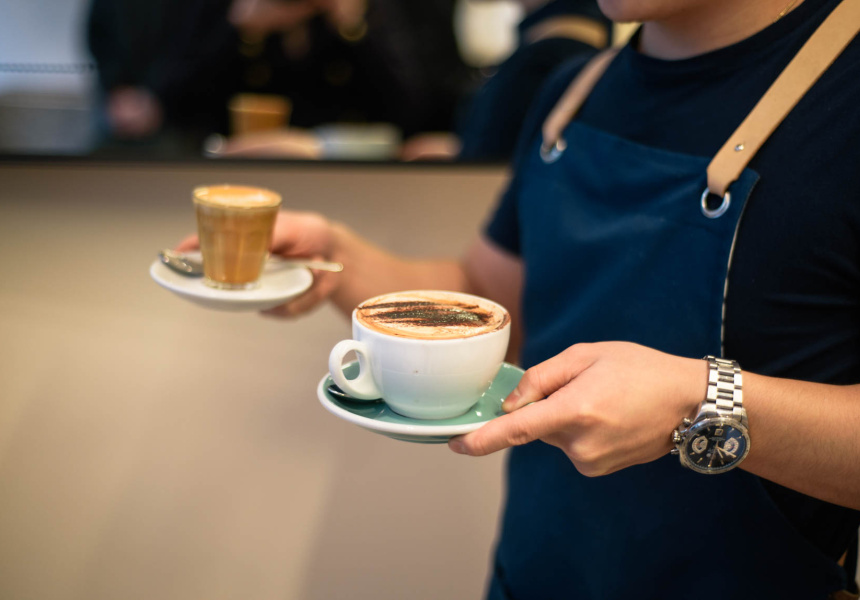 Address: 4 190 Queen Street Melbourne 3000
back to menu ↑
 Abacus Bar + Kitchen
If you want something classy then the Abacus Bar + Kitchen is what you need. The high ceilings, dark marble countertops, carefully decorated wooden chairs, cement walls and scattered pastel-colored cushions will give you a new vitality for breakfast Your Sunday.
Abacus Bar & Kitchen in South Yarra is a beautiful and contemporary restaurant perfect for a special night out. Using mainly locally sourced ingredients, Abacus offers a variety of dishes and drinks to suit all tastes.
Address: 383 Chapel Street, South Yarra,  VIC 3141, Australia
back to menu ↑
AU79
Abbotsford's AU79 has the same greenhouses as the Higher Ground, but instead of bare cement walls and darker forests imagine pink tables, marble tables, brushed cement floors. silhouettes, soft furniture, watercolor murals and beige leather pavilions. You can call water and have a great time at AU79.
Inside one can feel encapsulated in a life-size glasshouse with lush plants surrounding the tables and the counter. The studio has kept the original garage door that add an industrial feel to this modern and edgy space.
Address: 27/29 Nicholson St, Abbotsford VIC 3067, Australia
back to menu ↑
 Long Story Short
Just four words: fairy floss dessert burger; Port Melbourne's Long Story Short is quite a design suitable for their Insta with just the dish on the plate. It's like a giant pink balloon, bigger than your head. Pour over a kettle of coconut milk and watch it all melt to reveal a sicilian brioche stuffed with Italian honeycomb cream, a fruit salad with matcha chocolate sauce, Popping Candy and 'magic dust'. That's reality …
Address: 40 Crockford St, Port Melbourne VIC 3207, Australia
back to menu ↑
 Crux & Co
Lobster bisque benedict and french toast fairy floss? Come to Crux & Co of South Melbourne. You'll be waiting for the shop to open on weekends, but we promise it's worth the wait. The space here is everything you want for Insta background: slick branding, lots of trees, yellow wood and bronze highlights. Keep this place on your feed for homemade pastries, powered by Louis MK Lee. Beautiful as a picture.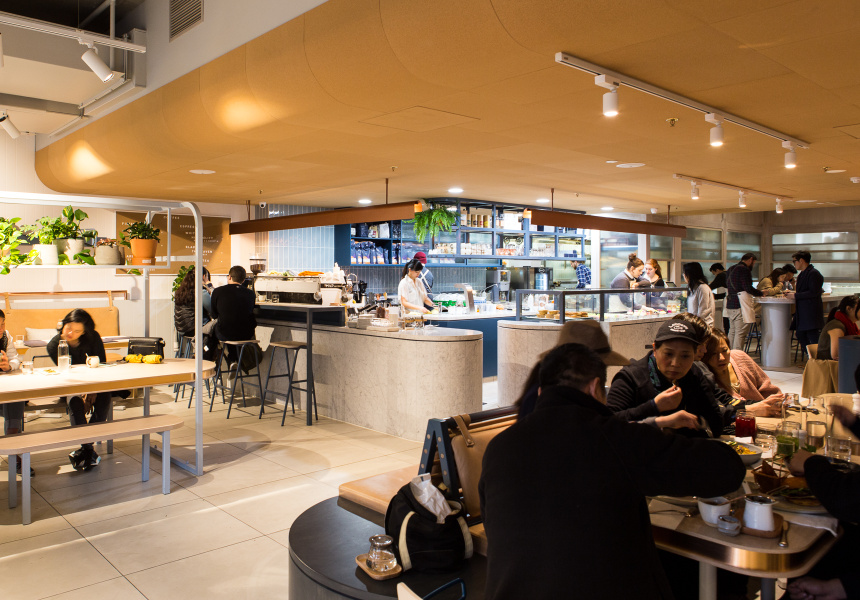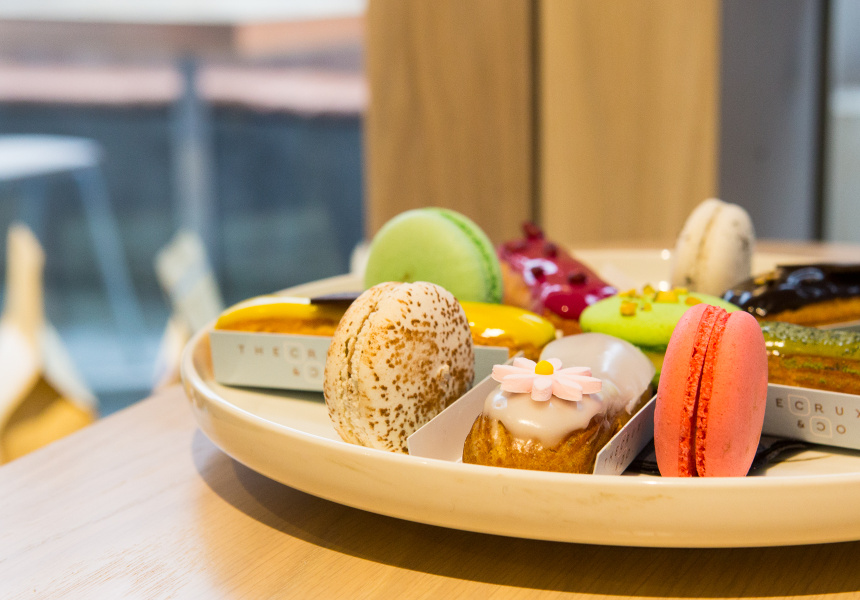 Address: GO1/35 Albert Rd, Melbourne VIC 3004, Australia
back to menu ↑
 Industry Beans
As every Melbourne knows – Black is the new black, and Fitzroy's Industry Beans abides by this fashion rule. The cafes are stretched out with black subway tiles, and the entire place is framed with black wood. While the courtyard is covered with ceiling tiles, lush greenery hangs on the wall, giving you the perfect setting for your new Facebook DP.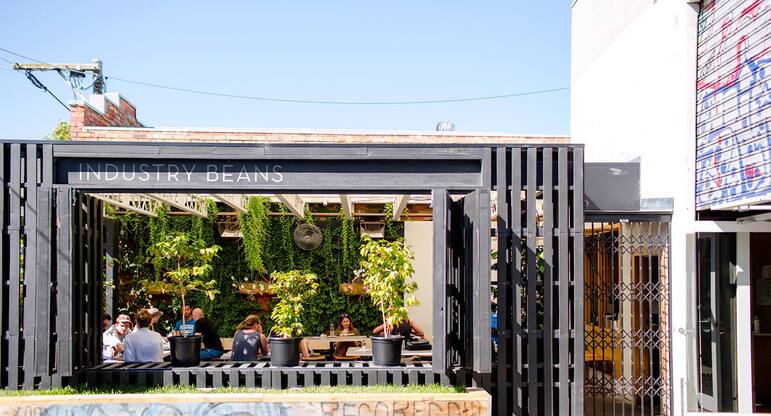 This place looks so good! From outside you can see how modern and clean this place looks. They have an amazing coffee bar and they are serving delicious food! The Food menu is short but the good thing is that every menu item seems to be perfectly thought, from the flavours to the presentation. The textures on the plate were unbelievable and mixed really well, the mango gel, the pineapple foam, the fresh watermelon and the crunchy granola and the chewy dried cranberries just blew the mind, more exciting when added the milk to the granola and it rounded it all up. On the coffee side, a Filter Coffee with a very nice taste and it developed a very nice acidity after a while. They have different drinks preparations to try if you fell adventurous. This is a place you definitely have to try. I saw people having some pink bagels that looked amazing. So, What are you waiting for? Stop reading and Go Visit!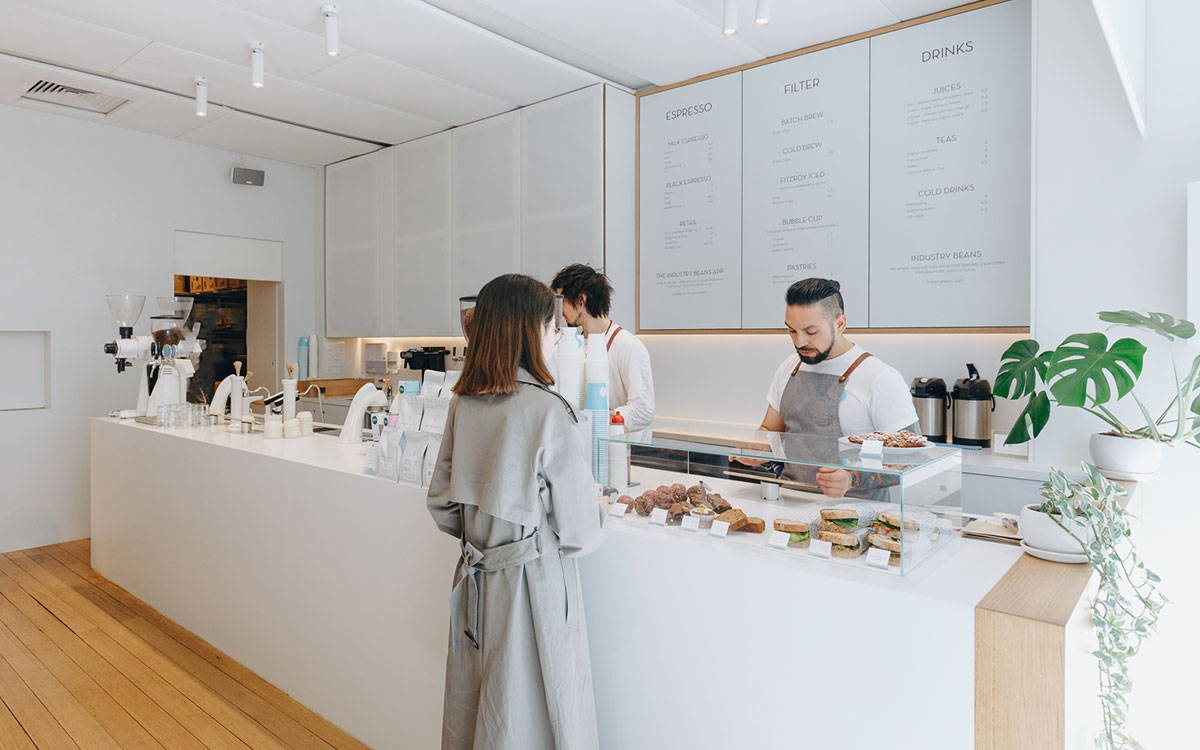 Address: 345 Little Collins St, Melbourne VIC 3000, Australia
3/62 Rose St, Fitzroy VIC 3065, Australia
back to menu ↑
 White Mojo 
Great experience here – busy crowds but usually don't need to wait long for a table. New winter menu is innovative and great value. Would highly recommend their signature dish, the Double Cheese Chilli Scrambled Egg. Vegans can also be catered for with the Middle Eastern Salad, side dishes and Crushed Greens (vegetarian, but vegan option). You can't go past the desserts, with the Flamingo Waffle tasting and looking spectacular! The staff is really welcoming and friendly and the food is delicious! Especially flamingo waffle, every component was good, nice balance of sweet and a tiny bit sourness of the berries.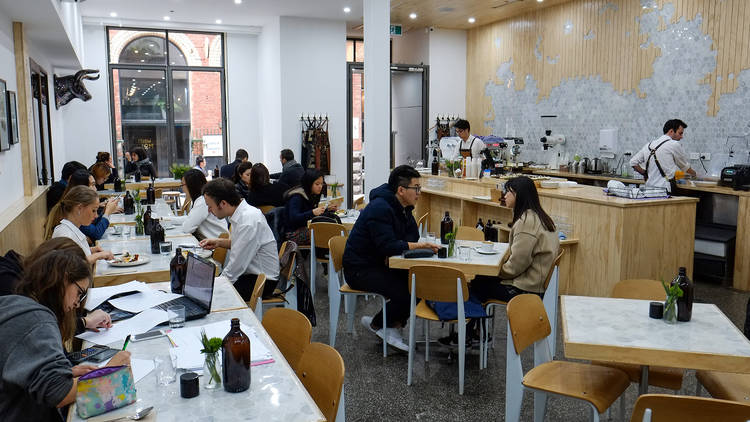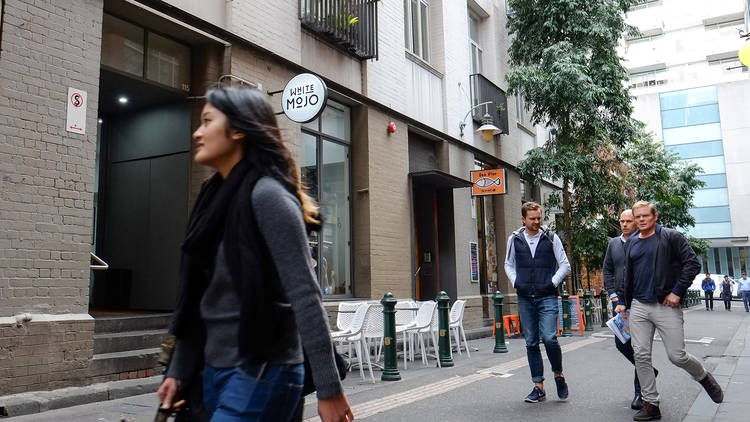 Address: 115 Hardware St, Melbourne VIC 3000, Australia