Amidst the abundance of bars and cafes in Sydney, try once to a rooftop bar to enjoy the full beauty of the port city while traveling in Australia. The rooftop bar always attracts tourists by the open space, extremely beautiful views, covering a large sky in Sydney . What better than after visiting the most famous landmarks to sip a cocktail in the evening at the most beautiful bar in Sydney.
Henry Deane
Henry Deane is a bar on the 4th and 5th floors of the Palisade Hotel. From here, visitors will see the beautiful Sydney harbor filled with sunlight. Not only enjoying delicious drinks, a luxurious meal is also a great choice. The pink-gray tone sofa adds to the sweetness of Henry Deane.
Address: 35 Bettington St, Millers Point NSW 2000.
back to menu ↑
Hyde Park House
The bar located on the 4th floor of the East Sydney Hotel, was born in 1859. To this day, this is still one of the most attractive sky bars for tourists. Hyde Park House has both indoor and outdoor spaces, guests can fully enjoy their favorite drink amidst the starry sky and watch the city at night. Hyde Park House offers both steaks and light snacks such as a salad for lunch and dinner.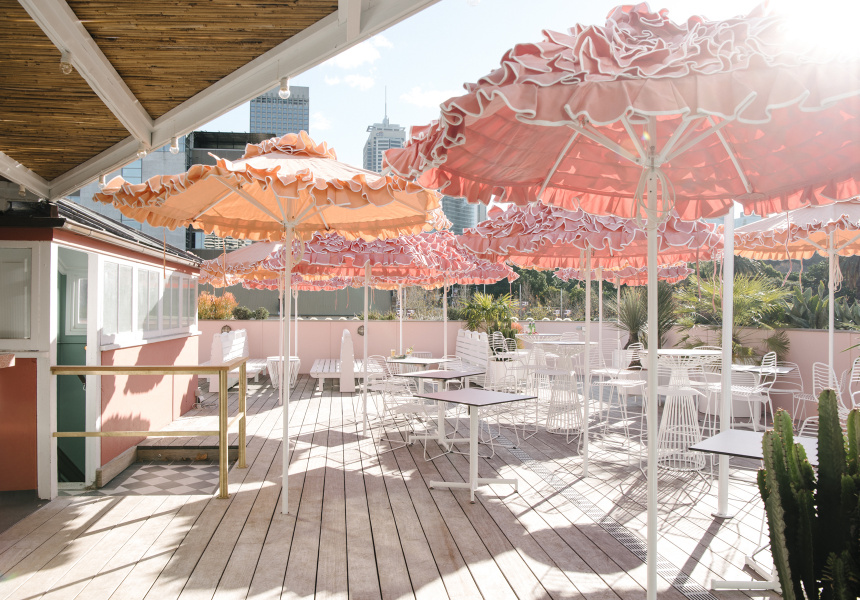 Address: 47-49 William St, Darlinghurst NSW 2010.
back to menu ↑
Nick & Nora's
Nick & Nora's is a luxurious bar located in Parramatta that serves both food and drinks. The luxurious space located on the 26th floor with a panoramic view of the city is a favorite spot for diners. This place can organize large parties, with special cocktails and sophisticated dishes.
Address: Level 26/45 Macquarie St, Parramatta NSW 2150.
back to menu ↑
Quarrymans Hotel
Open from Wednesday to Sunday and only for adults, Quarrymans Hotel Rooftop has both interior and exterior spaces. With warm, warm brown tones, friendly design and extremely close, there is nothing better than enjoying a meal or a cocktail in the sun.
Address: 214-216 Harris St, Pyrmont NSW 2009.
back to menu ↑
Old Mates Place
One of the most famous bars among young people is Old Mates Place. It is often said that only 102 steps to heaven are the words for this rooftop bar. Surely you will be satisfied with the drink and open and playful space here.
Address: Level 4/199 Clarence St, Sydney NSW 2000.
back to menu ↑
Blu Bar on 36
Blue Bar on 36 is located on the 36th floor of Shangri-la Hotel – one of the luxury 5-star hotels in Sydney. Expensive drinks will make you extremely satisfied because the view from above can cover the entire theater clam – the symbol of Australia and also extremely interesting and beautiful architecture.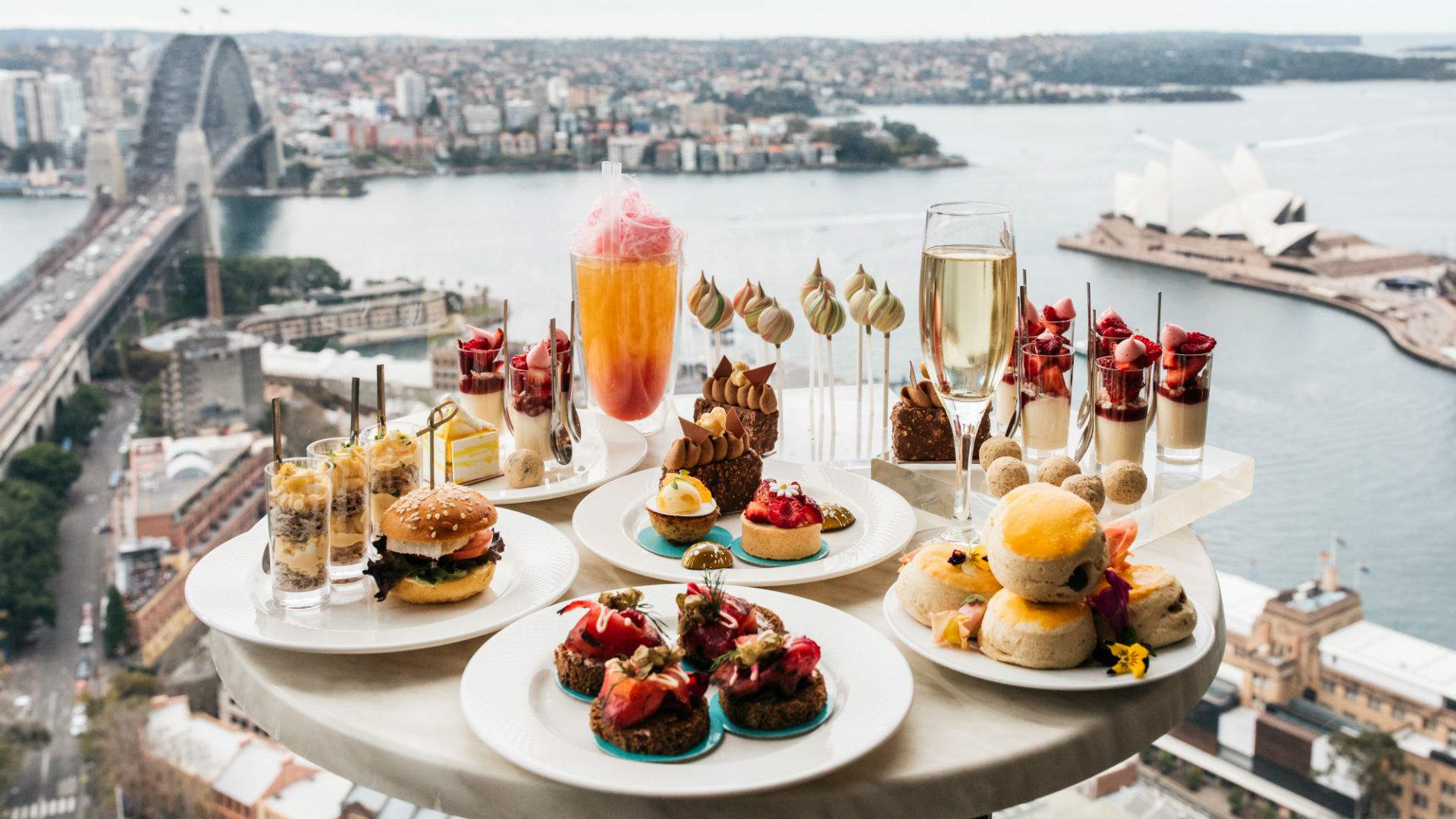 Address: Level 36, 176 Cumberland St, The Rocks NSW 2000.
back to menu ↑
Smoke Bar
If you want to watch the sunset by the river, the Smoke Bar is the idea for you. Enjoy a delicious cocktail in a romantic space with a harbor and a distant horizon that will make your trip more complete.
Address: 35 Barangaroo Avenue, Barangaroo NSW 2000.
back to menu ↑
Ching-a-Lings
Ching-a-lings was named after a famous cycling group in New York in the 1970s. This is a favorite gathering place for young people in Sydney where the fun lasts all night and you can fully immerse yourself in vibrant Australian life.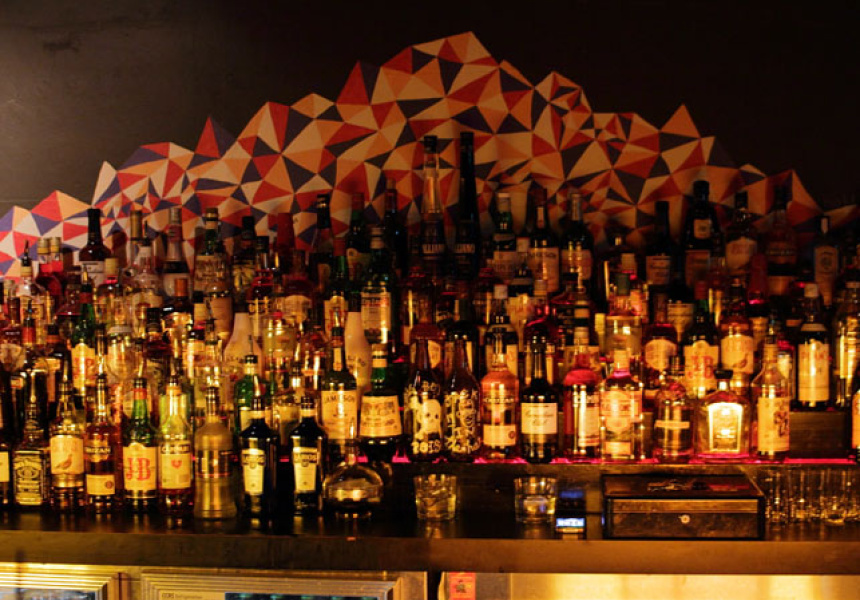 Address: Level 1/133 Oxford St, Darlinghurst NSW 2010
back to menu ↑
Coogee Pavilion
As a large location with rooftop view like a green garden in the sun, minimalistic design with lots of light. Coogee Pavilion is located on the rooftop of a building with a super nice view overlooking the city. For nature lovers, you should definitely stop by when coming to Sydney.
Address: 169 Dolphin St, Coogee NSW 2034.
back to menu ↑
Corridor
Although it is not a bar with great views, the Corridor is home to a cozy terrace with great service. With only a simple wood, the space is not too large, but this place is always crowded with visitors in and out. Sometimes there is live music here to serve customers.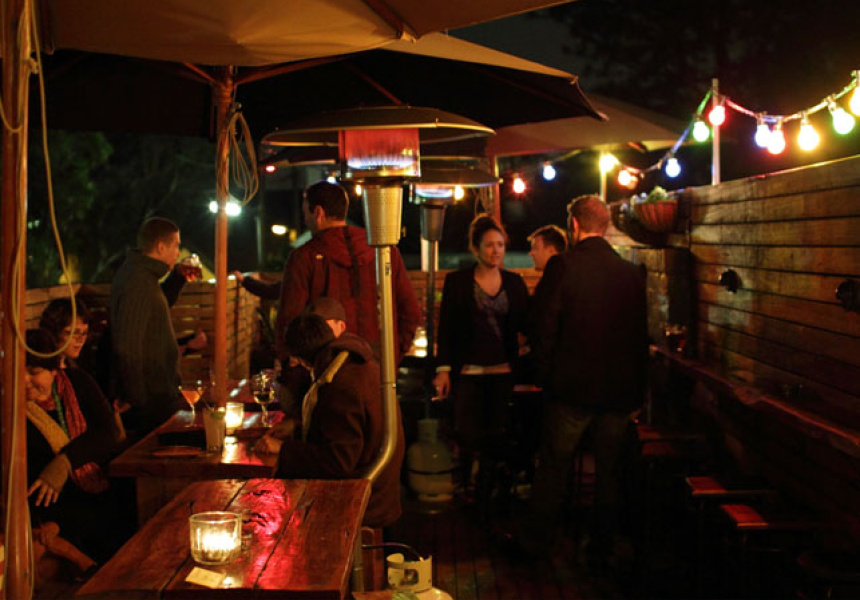 Address: 153A King St, Newtown NSW 2042.
back to menu ↑
The Australian Heritage Hotel
Located at the crossroads, in The Australian Heritage Hotel, the sky bar here offers a panoramic view of the bustling city of Sydney. Although it is not possible to see the panorama or cover Sydney, the attractive and affordable drinks are the attractions of this place.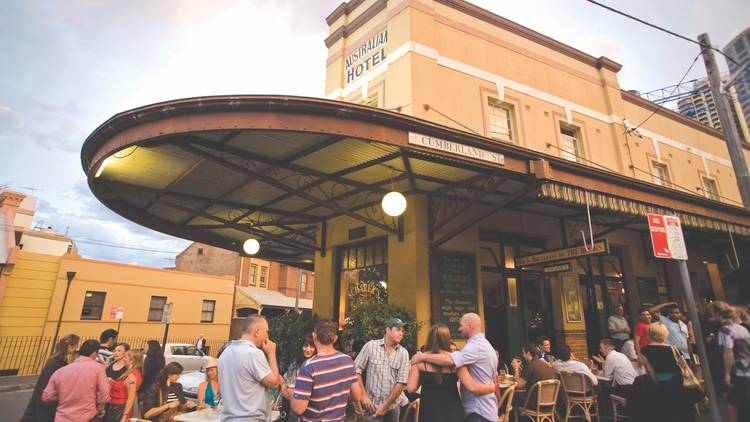 Address: 100 Cumberland St, The Rocks NSW 2000
back to menu ↑
Glenmore hotel
The Glenmore Hotel is an old-school pub with an amazing view of Circular Quay. There are no sticky carpets here but rather, snazzy tiles, function rooms with a neo-Victorian thrust and a fancy bar menu.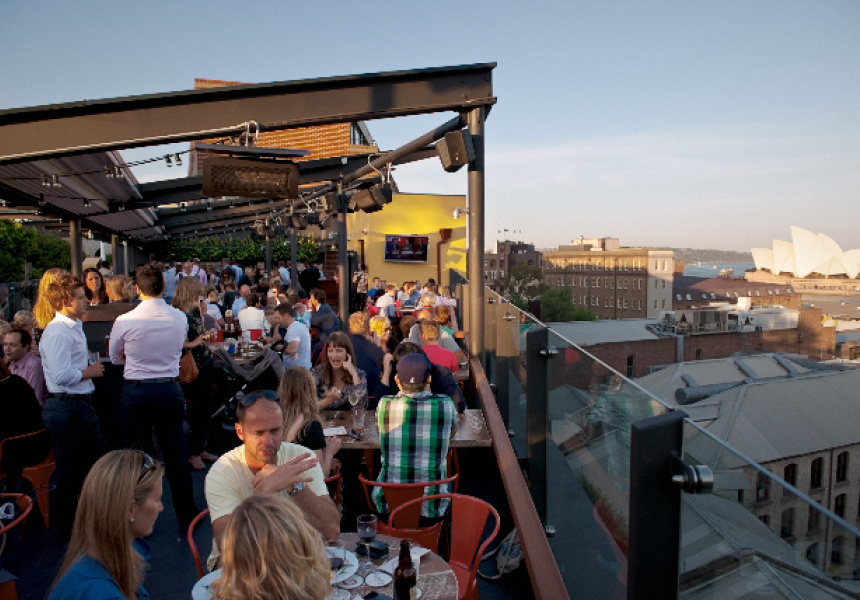 Address: 96 Cumberland Street The Rocks 2000
back to menu ↑
The Light Brigade
Peacock blue velvet and tan leather furniture, combined with rendered walls, a tiled bar and brass-edged mirrors make for an intimate and stylish space. The F&B offering will focus on cocktails, champagne and share plates.
Address:  Oxford St &, Jersey Rd, Woollahra NSW 2025, Australia
back to menu ↑
SoCal Neutral Bay
The sense of relaxation that give SoCal its unique atmosphere and makes it the perfect function venue for any type of occasion. The place features bright colours, pale wood and a plethora of fresh greenery and the outdoor terrace is strung with coloured lights and evokes the beach bars of San Diego.
Address: 1 Young St, Neutral Bay NSW 2089, Australia
back to menu ↑
The Imperial Hotel
The significant rooftop build involved a crane to lift a converted shipping container onto the second storey, and installation of a dedicated kitchen. Open every day "midday-late" the space is already being billed as the "perfect vantage point to watch the fireworks" and the Dixon group has chosen to make the entire rooftop area non-smoking.
It's everything you know and love about the Imperial – camp, glitz, glamour, disco, pop art and Queerdom in all its fabulousness – just one level up, with a more Italian-leaning menu and a glittery golden pizza oven.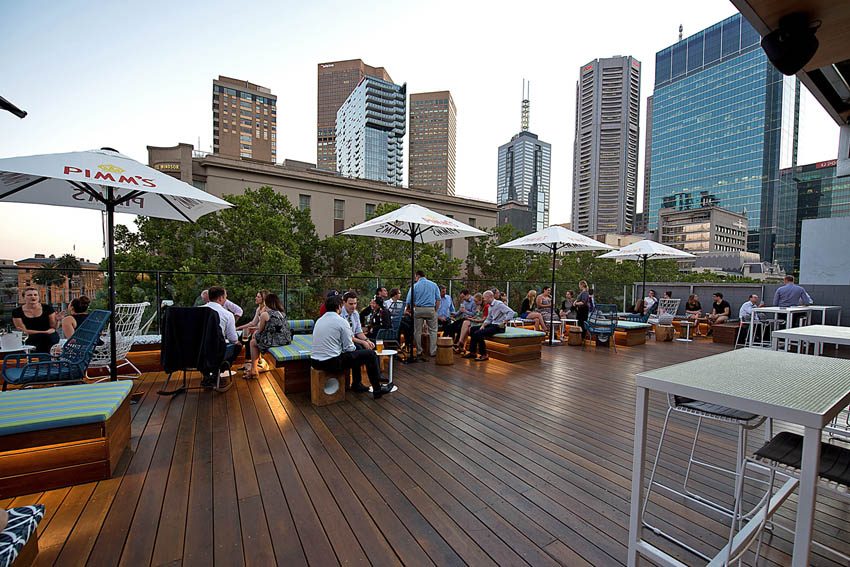 Address: 35 Erskineville Rd, Erskineville NSW 2043, Australia
back to menu ↑
The Burdekin
The new sky-high space, which is filled with fairy lights, black and white tables, large umbrellas and wooden banquettes, was unveiled alongside a new-look menu. A tried-and-true list of pub classics like pizza, schnitzels and salads occupy a majority of the new menu. But, if you're in more of a snackier mood, the range of meat and cheese boards will accompany sunset views just nicely.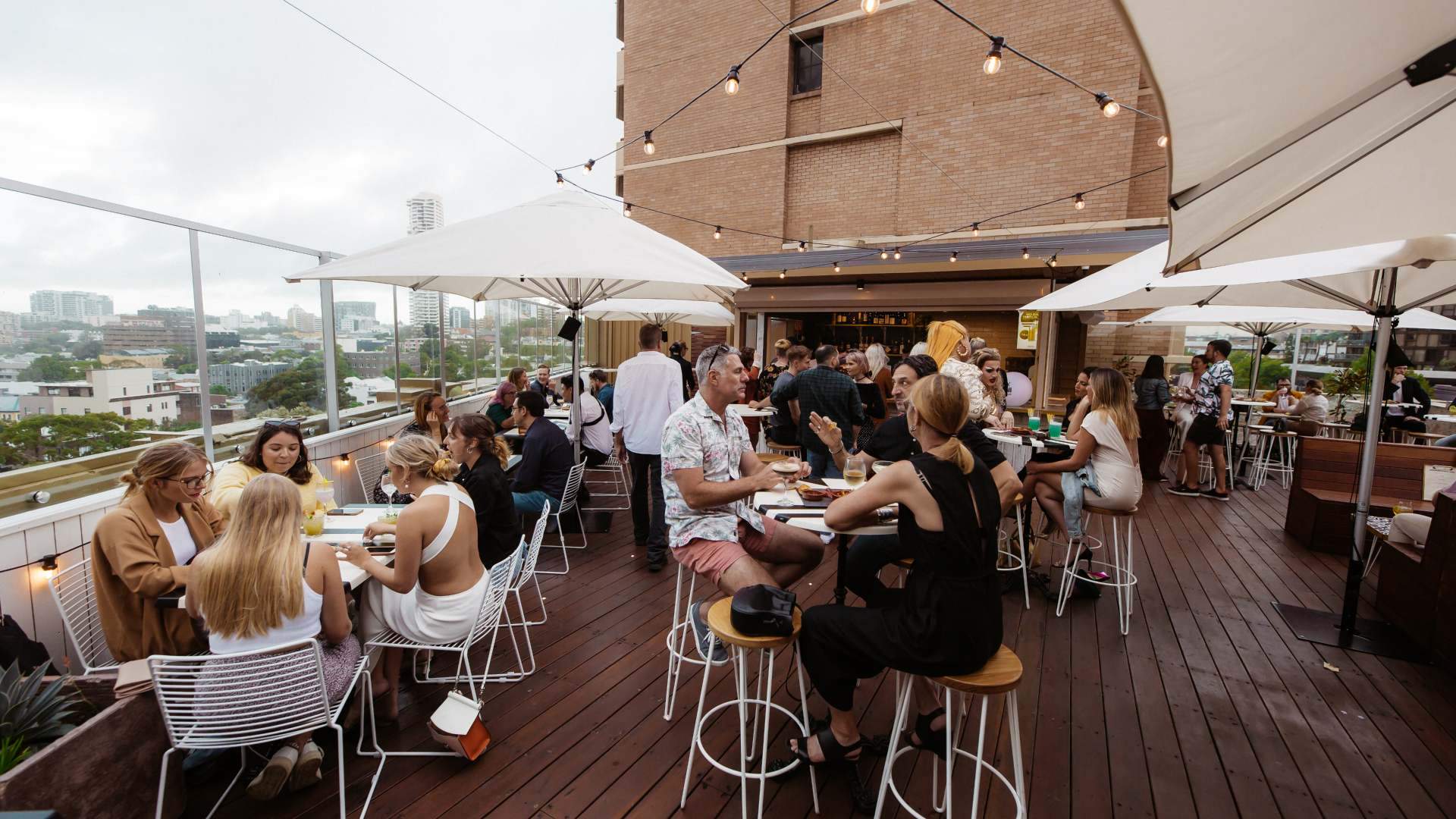 Address: 2 Oxford St, Darlinghurst NSW 2010, Australia