Sydney is the largest, most famous and oldest city in Australia. Sydney is also the capital of the state of New South Wales. Sydney is one of the cities voted in the "Top 10 most livable cities in the world". Experience at least 5 things below while traveling in Sydney!
See the sunrise or sunset from the famous "Mrs Macquarie's Point"
Mrs Macquarie Point has two different sunrise viewing spots for you to choose from:
-Mrs Macquarie's Chair
-Walkway along Farm Cove, right below Mrs Macquarie's Chair
Mrs Macquarie's Chair is a high-profile location overlooking the enchanting Sydney Opera House and Harbor Bridge.
back to menu ↑
Walk around Darling Harbour and have dinner along the riverbank
It features public gardens and walking paths, restaurants, bars and hotels, as well as major tourist attractions such as the Australian National Maritime Museum, the Sea Life Sydney Aquarium and the Wild Life Sydney Zoo.
Darling Harbor is located in what Australians call the CBD (Central Business District) which is also a tourist attraction of Sydney with attractions such as Aquarium with more than 5000 fish species, Sydney Wildlife World, National Maritime Museum , the Chinese Garden, the Sydney Exhibition and Convention Center… and nearby Chinatown. Around the Cockle Bay station near the Exhibition and Convention Center, there are also many shops and cafes that are ideal places to sit and watch the city of Sydney shimmering at night. Across from the Pyrmont Bridge, near the maritime museum is the famous Star City casino. Going to Darling Harbor on sunset afternoons to watch the sunset slowly drifting on the harbor or watching the small and loving lovers together is also an interesting thing.
back to menu ↑
Climb to Sydney Harbor
Conquer the height of the Sydney Harbor Bridge, one of the famous symbols of Australia. Climb to the top of the bridge and soak up the breathtaking panoramic views of Sydney city including the Sydney Opera House and Circular Quay.
-Experience the journey to climb the famous Sydney Harbor Bridge with an elevation of 134m from the ground.
-Marvel at the breathtaking panoramic beauty of Circular Quay.
-Choose from a selection of experiences for Dawn, Day, Twilight, and Evening to enjoy different beauties.
-Comfortably enjoy the journey with safety equipment and professional guides.
back to menu ↑
SkyFeast at Sydney Tower
Sydney Tower is one of the symbols of the city, as well as the oyster theater visiting Australia, visitors cannot miss this wonderful destination.
The elevator system can transport about 2,000 people an hour, and each transport takes only 40 seconds. The upper part of the tower has 9 floors, the rotating restaurant is the 1st and 2nd floor, where visitors will experience a unique meal with cuisine from all over the place. There is a 360 Bar and Dinner Circle restaurant while guests are enjoying their meal.
𝗦𝗸𝘆𝗙𝗲𝗮𝘀𝘁 𝗮𝘁 𝗦𝘆𝗱𝗻𝗲𝘆 𝗧𝗼𝘄𝗲𝗿 𝗥𝗲𝘀𝘁𝗮𝘂𝗿𝗮𝗻𝘁 is located on the 82nd floor of the stunning Sydney Television Tower. You can contact QueenTours team to book a weekend meal, birthday party, wedding anniversary, or just a cozy meal with your family and friends on the 305m coordinate.
back to menu ↑
Explore Blue Mountain – the legendary mountain range of 3 sisters
-Enjoy an all inclusive package that has everything you need to thoroughly explore the wonders of Blue Mountains
-Experience the Scenic Railway, Rainforest Walkway, and glass-bottomed Skyway cableway for 360-degree views
-Capture panoramas of the Katoomba Falls, Three Sisters, and the Jamison Valley, which are all included in the tour
-Dine out on a delicious two-course lunch as you enjoy the free WiFi and share the experience online
-Make your way back on board a modern cruise vessel just in time to catch the illuminated Darling Harbour!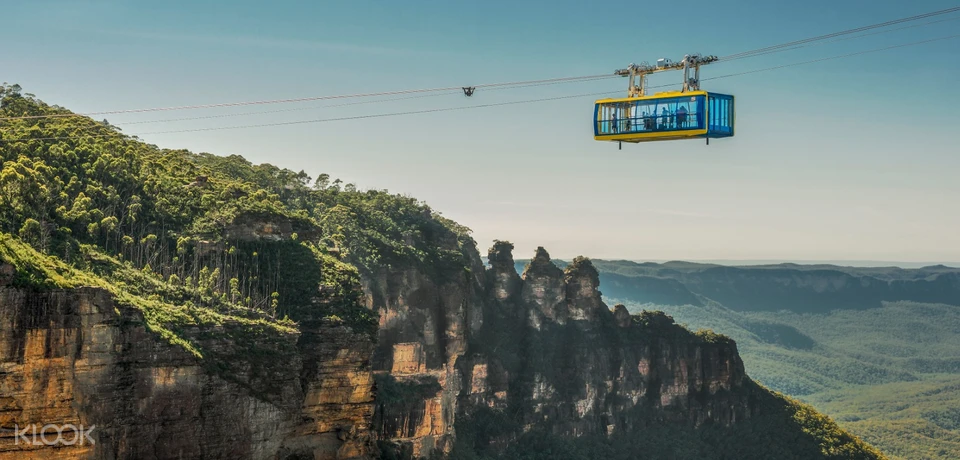 back to menu ↑
Hot Air Balloon Sunrise Flight in Camden Valley
-Enjoy unhindered 360 degree views on a hot air balloon flight over the beautiful Macarthur region just 60 minutes from Sydney CBD
-Grab a loved one for a memorable morning as you take in the stunning views over the surrounding country landscape as the sun rises over the horizon
-Hear about the history of Camden Valley, home to the very first commercial balloon flight over 40 years ago in Australia
-Your experienced pilot will give you the option to assist with pre-flight setup and post-flight packdown or if you'd prefer, you can sit back and relax for the perfect photo opportunity as your balloon goes up
-Following the flight, continue the excitement of the morning over a hot breakfast at the Camden Valley Inn
-Weekend tickets sell out quick! Request your date at least 4 weeks in advance so you don't miss out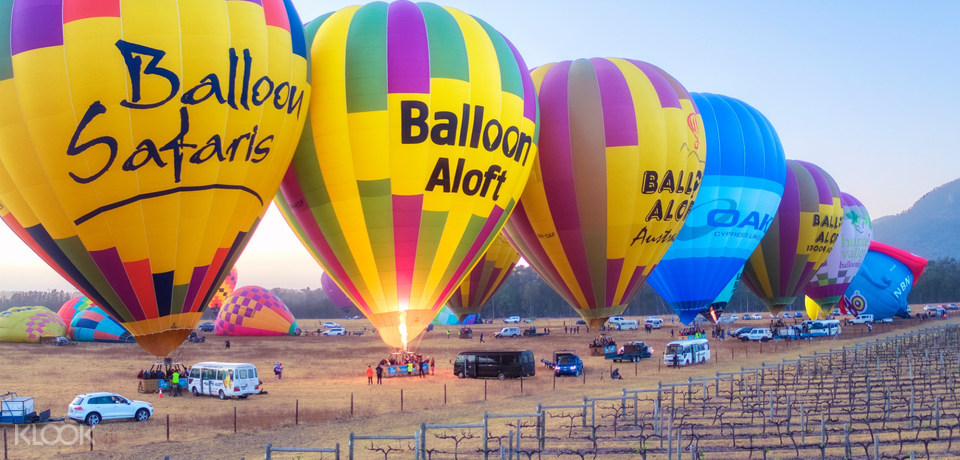 back to menu ↑
Sydney Whale Watching Cruise by Captain Cook
Sail the beautiful waters of Sydney and catch whale migrations on this amazing whale-watching cruise. Humpback whales are on the move and you can get up close to these majestic ocean mammals to watch them swim, play, sing and rattle, capturing unforgettable pictures as you join! The land-based Spotter will help the certified whale sitter on board with you on where to go, so you can be sure to see the whale on your trip.
-An extraordinary opportunity to witness the gentle giants of the sea on their annual migration
-Glide through an open water cruise through the entrance of Sydney Harbour with commentary from an expert crew
-Enjoy the journey on a catamaran with two decks, open-air viewing, all-weather lounge and whale sighting guarantee!
-The two passenger decks and spacious outdoor and indoor viewing areas available ensure that you get a great view
back to menu ↑
Bondi Local Half Day Tour
-Team up with a local Bondi Surf instructor and enjoy Australia's most beautiful beach
-Go on a fun but challenging surf lesson with an instructor perfectly matched for your surfing level
-Kick back and relax at Bondi Beach and have a casual beachside lunch with 5 star views across Bondi
-Forget about being a tourist and do what Bondi locals do with the help of your expert guide
What's a better way to see a new place than with a knowledgeable local? Meet up with your professional surf instructor and explore one of Australia's most picturesque beaches. This half-day tour will let you feel like a true Aussie: from the way you start the day to the snacks you enjoy along the way. Start the day with a surf learning session – don't worry if you are surfing for the first time as you will be matched with an instructor who will tailor the lesson to suit your level. After some invigorating and challenging time in the water, it's time to relax on land. You must be famished after your surfing session, so get ready for some authentic Aussie snacks: your surfing instructor will turn into an expert food critic and introduce you to some of the best local bistros. After a delicious lunch, you head on home to Sydney to relax after your productive morning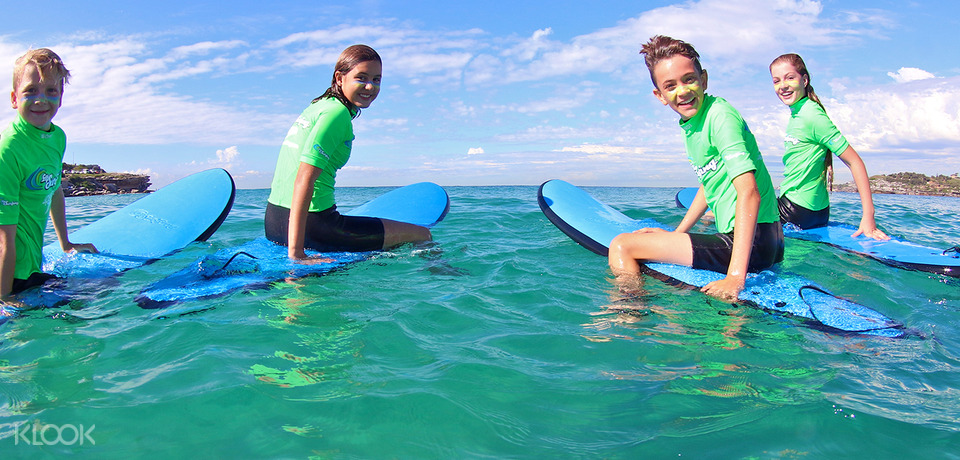 back to menu ↑
iFLY Downunder Indoor Skydiving in Sydney
-iFLY Downunder is a remarkable facility that will allow you to experience the thrills of skydiving without its risks!
-Learn to skydive from veterans of this aerial endeavor in a safe, convenient, state-of-the-art indoor facility
-You'll be outfitted with all the necessary gear including a helmet, suit, and goggles, just like skydiving outdoors
-It's a fun and affordable simulated adventure in Sydney that caters to both the young and young-at-heart
back to menu ↑
Axe Throwing Experience Sydney
-Sharpen your axes and get ready to enter Sydney's most competitive throwing event
-Enjoy either one or two hours of fun with your axe-pert trainer who'll guide you in the skills of axe throwing and develop your inner lumberjack (or Jill)
-Once you've all had a chance to get some practice in, it's competition on with several round robin rounds to find the winner of the day
-Hurl your hatchet, hit the target and prove you've got the chops to win the crowning glory
-This experience is perfect for group events such as Bucks, Hens, Corporate, Birthdays or Friends getting together for some friendly competition
-There is no experience necessary, all skills levels are welcome to take part
back to menu ↑
Catch the sunset and enjoy dinner at the Opera bar
A perfect evening at the scallop theater, you can visit windswept outdoor bars, romantic cafes, restaurants or, best of all, see the performers' performances at the floating theater. this sound. Normally, to see and enjoy the arts, tourists will choose to buy a tour to see one of the shows like dance, concert, opera or musical and a behind-the-scenes tour for around $ 165, starting at 7 a.m. with a classy breakfast.
back to menu ↑
Take a selfie in Sydney
Coming to Sydney, visitors will enjoy many famous attractions and save beautiful selfile photos.
back to menu ↑
Explore beaches in sydney
Bondi is one of the most glamorous beaches on the planet with its blue sea, golden sand, many restaurants, vibrant nightlife and beautiful coastal walking paths. Remember to take a walk on the road from Bondi to Coogee to see all of this beach.
back to menu ↑
Visit The Rocks old town
The Rocks is located near Circular Quay train station and this is the oldest neighborhood in Australia, attracting many tourists to shop, eat, and walk. The neighborhood still has small cobblestone streets, sandstone houses, museums and monuments.