Comments Off

on The Best Christmas Gift Ideas for Australian 2022
If you love the Yuletide holiday season, but the gift-giving part of it makes your mind go blank, you're not alone. That happens to plenty of folks. Fortunately, we have a long list of rocking Christmas gift ideas.
So take a deep breath and check out our buying guide's cool Christmas gifts. It doesn't matter whether your budget can only handle something simple and inexpensive, like the $20 Digital Measuring Cup and Scale from Taylor Precision Products, or you can easily shell out $400 for an Apple Watch. Read on, and in no time you will find the best Christmas gifts of 2022 for everyone on your list. No matter what the price tag totals or who the recipient is, we've got you covered.
Best Popular Christmas Gifts
Finding the right Christmas gift for the people on your list can be tricky. There are certain must-get items, which your kids will gladly steer you toward through their annual letters to Santa. It's also fun to surprise them with popular Christmas gifts they may not have thought of but you know they'll love. Plus, the older kids and adults on your list are never that transparent, which makes buying for them tougher.
Our list of popular Christmas gift ideas is a great place to find gifts that are making a splash across different demographics. This list will include cool Christmas gifts for tweens and adults alike – and some presents that anyone will go for, like a virtual reality headset. We also include some of the best family Christmas gifts like a unified entertainment system that lets you stream shows to all of your devices. These gifts are designed to enhance your lifestyle and provide hours of entertainment for you and your family.
Amazon Echo Dot
The Echo Dot is the smallest voice control device from online retailer Amazon. It uses Amazon's Alexa service to do specialized tasks, called skills, which work with music services, smart home equipment and other web services. The Echo Dot is also inexpensive, making it one of the best Christmas gifts.
Apple Watch Series 6
The Apple Watch Series 6 will surely be at the top of many wish lists this holiday season. The newest iteration is waterproof, has a much brighter display and sports built-in GPS.
PlayStation VR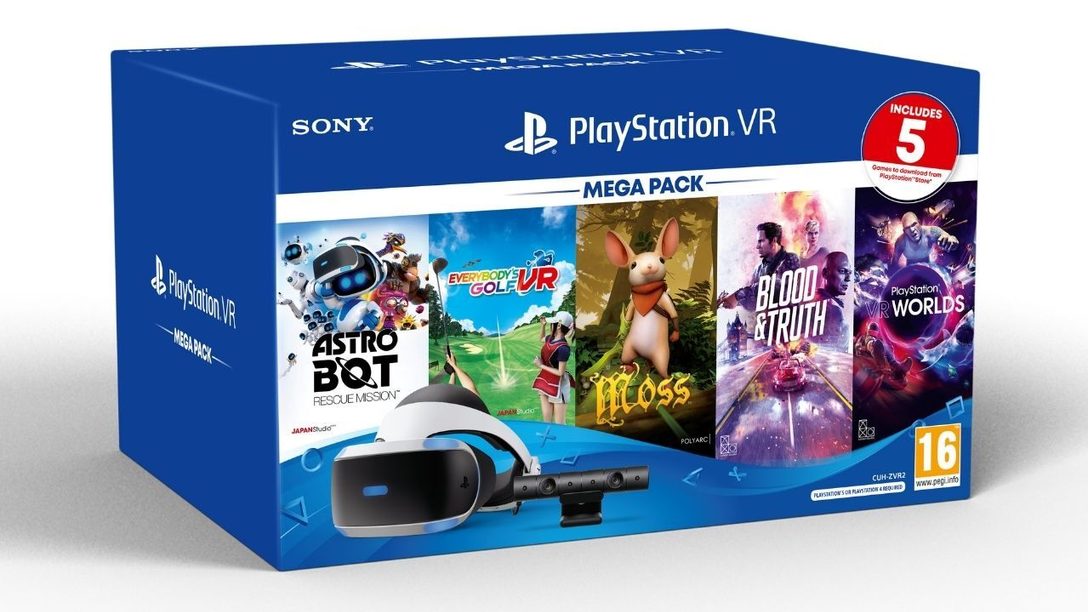 Being immersed in virtual reality is a truly mind-blowing experience unlike any other. This holiday season you can grant people the gift of something that once was only in science fiction. The PlayStation VR transports you to all new places. This popular holiday gift is sure to make your friend's or loved one's jaw drop when they put it on their head for the first time.
TiVo Roamio
With the TiVo Roamio you never have to miss your favorite TV shows again. The Roamio improves on most DVRs by offering more than just TV recording. Other DVRs simply record your TV shows. This device can record up to four shows at once (six with the upgraded Plus or Pro), grant you access to streaming apps and even connect to the internet using Wi-Fi. The TV Roamio is perfect for the TV enthusiast in your house and makes a holiday gift that will be used every day.
ASUS Chromebook Flip
With an ultra-affordable sub-$300 price and an impressive variety of capabilities, the ASUS Chromebook Flip is one of the smartest gifts you can pick up this holiday season – even if you're just getting it for yourself. It's a great Chromebook and a solid Android tablet, earning it a top spot under the Christmas tree.
Best Inexpensive Christmas Gifts
People repeatedly say that it's the thought that counts when talking about Christmas gifts, and they're right – especially when it comes to inexpensive Christmas gifts. There's no need to feel embarrassed if things are financially tight at your house because a cheap Christmas gift can still be a good Christmas gift. All you need to do is take a look at our recommended Christmas gift ideas, and you will soon spot that perfect something that will delight a loved one, neighbor, co-worker or anybody else.
Finding just the right present when the bank balance is slim is not that hard. First, imagine what your recipient likes and what he or she would really use. Often, a gift that makes daily life simpler and easier is extremely welcome. It's also great to give people something they would love but ordinarily would not buy for themselves. We've got some practical and fun suggestions that can add safety, comfort, ease and a bit of whimsy to your gift recipient's life without breaking the bank. Check out our creative inexpensive Christmas gift ideas here.
Taylor Precision Products Digital Scale with Measuring Cup
It's practically an American tradition: Every New Year's Day, millions of people vow to lose weight in the coming months. For decades, this has been the top resolution. So why not make it easier for someone special by giving an inexpensive Christmas gift that helps further the admirable goals of eating healthier and getting fitter?
kSafe
Self-control usually skips town for the holidays then returns in time for New Year's resolutions. Maybe this year you can help your friends and family keep their New Year's resolutions with a creative Christmas gift that's designed to help people exercise greater control over their decisions.
Monkey Light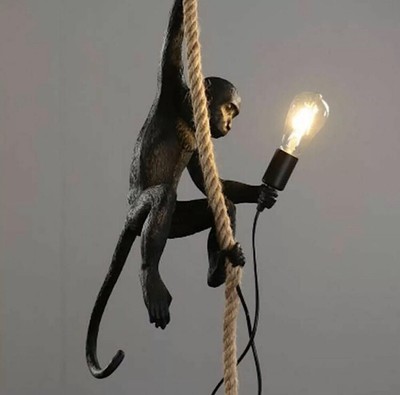 Monkey Light wheel LEDs are a fun way to add extra enjoyment to an evening bicycle ride, so they are a great gift idea for the bike enthusiast or cycling commuter in your life. The Monkey Light M204 allows you to customize a series of patterns and colors projected from your bike wheel with the push of a button, although you can only change the colors and themes while you are stopped.
Fire TV Stick
Amazon's Fire TV is an awesome device, letting you access movies, music, streaming TV and a whopping 7,000 different apps. Now, the updated Fire TV stick lets you harness the power of Amazon's voice assistant, Alexa, to make navigating all those choices even easier. It's a great Christmas present for anyone with a TV, but especially those who are short on space or do a lot of traveling.
Mini Lightsaber Tech Lab
Inexpensive Christmas gifts that can both teach and entertain are hard to come by, but the Star Wars Science Mini Lightsaber Tech Lab does just that. With this kit, you receive various parts to a miniature lightsaber, including different colored crystals to change the blade color. You can then put the lightsaber together, which can help teach you or your kids about engineering and especially light and optics.
Best Christmas Gifts for Women
Sigmund Freud famously asked, "What does a woman want?" Although he was not speaking of Christmas gifts, many of us ponder just what exactly to get that great female in our lives as a token of love at holiday time. Finding the right Christmas gifts for Mom is tough enough, then there is the dilemma of finding fine Christmas gifts for a wife or any other beloved women in our lives.
If you are at a loss for Christmas gift ideas, we have a dazzling list of possible presents for your reading pleasure. If she's sentimental, we have something for you. If she's a fitness fan, we're ready with ideas. Make it easy on yourself and glance through our list for some clever, helpful, handy or fun holiday presents. Come Christmas morning, she will be happy, and so will you.
Anova Precision Cooker
Tech toys are fun, but sometimes the best Christmas gifts are the ones you can use throughout the year and that not only entertain, but make your life a little better. The Anova Precision Cooker can make sous chefs of us all. From the perfect steak to bistro-worthy desserts, this little tool helps you cook amazing and healthy meals without having to spend hours over the stove or rushing back to the oven to make sure you didn't overcook the food again.
Kate Spade Activity Tracker
Not every woman wants a chunky or sporty activity tracker on their wrist – a thick strap and bulky screen can clash with a power suit or nice dress. The Kate Spade tracker is dainty and feminine, fashionable and utilitarian. It comes in a small variety of designs and colors, and it makes a great holiday gift for the special woman in your life.
Lutron Caseta Wireless
Lutron is one of the premier smart home lighting companies. Its products include traditional dimmer switches as well as smartphone-controllable dimmers. Among its various smart home products is the Lutron Caseta Wireless Smart Lighting Dimmer Kit, which lets you control your table and floor lamps through your mobile device. This starter kit is one of the best Christmas gifts for women.
PetChatz
PetChatz HD makes the perfect Christmas gift for the animal lover on your gift list. This on-demand camera not only allows you to check in on your furry friend while you are at work, but it diffuses calming scents to ease your pet's anxiety and awards your pet with treats.
Nintendo 3DS XL
Nintendo's unique video game consoles and worlds have been beloved by children and adults alike for decades. The New Nintendo 3DS XL aims to continue pleasing and makes a great addition to your holiday gifts. This handheld console boasts bigger screens and a greatly improved 3D capacity, plus there are multiple design plate styles to choose from.
Best Christmas Gifts for Men
Guys are not the easiest creatures to buy for. This is true not just for wives, but children trying to buy for their dads, and siblings and friends buying Christmas gifts for men in their lives. So having a resource you can turn to for Christmas gift ideas for men is a gift in itself.
Our list of Christmas gift ideas for men runs the gamut of categories, including practical items like a Bluetooth padlock, a fun classic Nintendo game station and a high-tech futuristic video headset. The prices range from affordable gifts well under $100 to several hundred dollars, if you want to splurge or have several people chip in. Our list is suitable for men with a wide range of interests and personality types. Best of all, when he opens one of these gifts he's likely to be as excited to get it as you are to give it to him.
NES Nintendo Classic
Nostalgia is fun for people of any age, and so are Nintendo games. Originally released in 1985, the original NES console was a childhood staple of many young (and not so young) adults. This Nintendo NES Classic Edition is a fun way for millennials and their children alike to enjoy 30 of the most popular original NES games. This this console is an excellent gift for gamers.
Avegant Glyph
The Avegant Glyph is a personal display that uses mirrors and lenses to give you a completely private viewing experience. You wear it on your head and plug it into any HDMI-enabled device. A Blu-ray player, your Xbox One or PlayStation 4, your PC, or even your smartphone if you have an adaptor for the plug – pretty much anything that outputs video can connect to the Glyph. Think of it as virtual TV screen that only you can watch. This makes for a great Christmas gift this holiday season.
Dashbon Flicks
Most portable projectors designed for home users make compromises, and you often have to choose between sound quality, battery life or image quality. For instance, higher-end projectors with excellent image quality often don't have internal batteries, which makes them less portable since they need to be close to a power outlet at all times. Externally and internally, the Dashbon Flicks takes a different approach to this dilemma which makes it a fantastic holiday gift.
Master Lock Bluetooth Smart Padlock
Life is becoming more immersed with technology. From kitchen appliances to home security systems, the products we use are increasingly connected to smartphones. Locks are no exception. Enter the Bluetooth Smart Padlock by Master Lock. This lock is managed with a phone or tablet, making it a great gift idea for any friend or family member who appreciates the latest tech gadgets.
Seek Thermal Vision Camera
Thermal cameras allow you to gather information about the world around you by detecting light on the infrared spectrum and representing it visually. Everything in our world emits a certain level of blackbody radiation. As temperatures increase, these radiation levels increase. The Seek Thermal Vision Camera makes a fantastic holiday gift.
Best Christmas Gifts for Girls
Finding Christmas gifts for girls is really not a problem in the U.S., since the market often overflows with merchandise for the young female demographic. The problem is finding the right Christmas gifts for the little girls, the preteen girls and the teenagers in your life. Fortunately, we have a list of some dandy Christmas gift ideas for that special young lady in your life. From presents for toddlers to Christmas gifts for teenage girls – who are often hard to buy for – you can browse some useful, fun and entertaining holiday offerings on our site. You'll end up with great gifts to add some Yuletide sparkle to that special young girl's day and bring plenty of smiles to a great holiday.
Hatchimals Eggs
Hatchimals were the hot item at the 2022 Toy Expo and have quickly made their way onto many little girls' wish lists, making it one of the best Christmas gifts of the season. This interactive toy comes ready to play with many surprises. The big egg is speckled with color and fully charged, so there is no need to wait for batteries before diving into the fun. There are eight different Hatchimals, four Pengualas and four Draggles, but you won't know which you have until after the egg hatches. However, the color splashes on the egg give you a hint, since they are made to match the color of the creature inside.
Cozmo
As it's essentially a tiny super computer on treads, Cozmo completely blows other remote control toys out of the water. That's because you don't actually have to control it. In fact, this little robot toy from Anki can learn and explore all on its own, and you can play games and interact with it, too. Consider Cozmo this holiday season as a great gift for children (or even just children at heart).
Piper Computer Kit
The Piper Computer Kit is designed to get your children excited about science, technology, engineering and math, also known as STEM. This kit guides your kids through each step of assembling their own working computer and includes the popular game Minecraft for them to play after the computer is correctly built. While the Piper Computer Kit is a great Christmas gift idea for kids of all ages, we highly recommend it as a great gift for girls, who tend to be overlooked when it comes to strengthening and using STEM skills.
3Doodler Start 3D Printing Pen
Do you have a budding artist that would like to take art into the third dimension? The 3Doodler Start 3D Printing Pen is a safe and easy way for your child to experience creativity in a whole new way. Rather than being limited to pencils and paint on paper, your child can design and build three-dimensional items that stand up, roll and spin. The 3Doodler Start is recommended for ages 8 and up, but it's also a good starting point for anyone wanting to explore 3D drawing at an affordable price point this holiday season.
WattzUp Unihorne Charger
The fantastical world of the unicorn intersects with everyday tech practicality in the WattzUp Unihorne charger. Modern phones go through their batteries so fast, it can be hard to keep up. Sometimes waiting until you get to your power cord means hours with a dead phone, especially if you don't have a car. You can stay fully charged if you keep this unicorn in your backpack or purse. Its USB port will keep a range of devices ready for use, including iOS and Android phones.
Best Christmas Gifts for Boys
Let's face it – when it comes to cool Christmas gifts for boys, the market is pretty saturated. For a parent, uncle, aunt or anyone else buying for a young boy, finding the right gift can be a little overwhelming. Of course, he's not shy about letting you and Santa know the gifts he can't live without, but you always want to surprise him with one or two gifts he didn't see coming. For your tween or teen, a remote control helicopter or a gaming headset is a good Christmas gift idea. A youngster who is just getting into Minecraft may not realize that world can come alive with a real light-up torch or diamond sword he can use to keep zombies away. Our list of Christmas gift ideas for boys is a great place to start narrowing your choices to find the gift that will light up your little guy's eyes on Christmas morning.
Kingston HyperX Cloud II
Kingston's HyperX Cloud II is one of the best gaming headsets you can get. With strong audio specs, a solid design and excellent support options, this PC gaming headset is a gift that'll be hard to beat for the gamer in your family this holiday season. Plus, its low price won't bust your holiday budget.
Syma X5C
When you're looking for a remote control helicopter as a gift for a friend or loved one, there's a variety of factors you'll want to consider. Durability, for instance, is very important for a gadget that's most certainly going to sustain a crash or two. Ease of use is also important, as it's often difficult to tell whether your recipient is going to be a proficient quadcopter pilot right off the bat. Lastly, you should consider the extra features to see if they sweeten the deal enough to choose one particular model over another. And of course, there's also the price to consider as an underlying factor.
Minecraft Lightup Torch
If your holiday gift list includes someone who loves the popular video game Minecraft, then the Minecraft Wall Torch by ThinkGeek is a great gift idea. This novelty flashlight will spark their imagination and give off light to keep any creepers or zombies from spawning in their dark room.
Razor Crazy Cart
The Razor Crazy Cart is a fun gift idea for kids who like things that go fast. It's a motorized mini go-kart and drifter that you can use in your driveway, in a parking lot or on other smooth, paved surfaces. It can go up to 12 mph and perform 360-degree spins that will delight children who ride it. However, the battery lasts less than an hour on a full charge and takes the better part of a day to recharge.
Clocky Alarm Clock
The Clocky alarm clock by No. 8 Brands and Nanda Home is a great Christmas gift if you have kids or a spouse who has trouble getting out of bed in the morning. This cool alarm clock is designed to fall off your nightstand when it goes off in the morning and move across your floor. This device lacks certain features like dual alarms and a radio, but its unique alarm makes it ideal for heavy sleepers.